Certain statements made in embedded video reflect Boyne's and portfolio company management's opinions and beliefs regarding the company and the investment. Such opinions and beliefs are subjective, do not represent a complete assessment of the company, the market or Boyne's overall investment performance and cannot be independently verified. Such statements are being offered as references for purposes of demonstrating the benefits of working with the Boyne team and not for the purpose of soliciting investors. Portfolio company executives receive/received a salary and economics from the portfolio company. No executives were paid for their testimonial or endorsement. There is a conflict of interest in these unpaid testimonials and endorsements in that all speakers stand to benefit from Boyne's success and they work/worked for a Boyne portfolio company.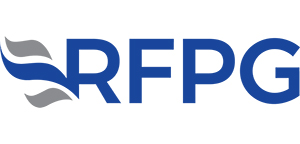 INDUSTRY
Infrastructure Services/Building Products
HEADQUARTERS
Rapid City, SD
Company Overview:
Rapid Fire Protection Group is a full-service fire protection solutions firm specializing in the design, installation, inspection, testing, and maintenance of fire suppression and alarm systems. The company focuses on large-scale systems for commercial and government buildings, industrial / special hazard facilities, and multi-family residential properties across the U.S.
Investment Status:
Realized
Transaction Type:
LBO
Transaction Overview:
Rapid Fire's CEO and senior management team owned more than 85% of the company prior to Boyne's investment and was seeking an investment partner to help expand the business into new service offerings and geographies. Boyne acquired a majority stake in the business, partnering with and providing liquidity to the senior management team, which retained a significant equity stake in the company post-transaction.