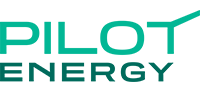 INDUSTRY
Business Services
HEADQUARTERS
San Diego, CA
Company Overview:
Pilot Power Group is a provider of electric utility billing & data management services, energy portfolio management, and energy procurement strategies for community choice aggregation (CCA), commercial, and industrial customers. Pilot offers clients custom tailored services that can lower utility costs, reduce commodity price-related risks, and provide greater procurement flexibility than utility-based suppliers or traditional electricity retailers.
Investment Status:
Active. Pursuing growth by expanding into new markets through organic initiatives and strategic acquisitions.
Transaction Type:
LBO
Transaction Overview:
Boyne partnered with the founder and senior management of the company to buyout retiring shareholders and capitalize the company to enhance its product offering and further develop its software suite. The company is positioned for investment in organic growth initiatives and strategic M&A.