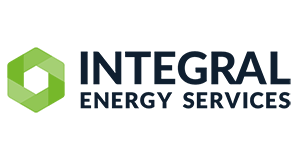 INDUSTRY
Infrastructure Services
HEADQUARTERS
Wilmington, NC
Company Overview:
Integral Energy Services ("IES") is a leading provider of clean energy and critical infrastructure services. IES is comprised of industry leaders Sonic Systems, International Wind, and Amperion, employing more than 1,000 highly trained technicians serving multiple clean energy verticals including nuclear, wind, solar and battery storage assets throughout the United States and internationally. IES' highly mobile workforce is a trusted partner for leading industry OEMs, utilities, and asset owners, given its track record of reliability and commitment to safety and quality.
Investment Status:
Active. Pursuing organic growth initiatives and strategic acquisitions across the clean energy and energy transition end markets.
Transaction Type:
LBO
Transaction Overview:
Boyne partnered with management and industry executives to recapitalize the business and support accelerated growth via expansion of services, customers and end markets and execution of add-on acquisition opportunities.