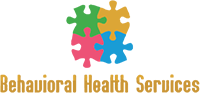 INDUSTRY
Behavioral Healthcare
Company Overview:
Behavioral Health Services is a leading provider of residential and community-based behavioral health services to youth with locations in Florida, Texas, Tennessee, and Pennsylvania. The company provides treatment through evidence-based programming designed to address the specific needs of the youth in its care.
Investment Status:
Active. Seeking add-on opportunities with business providing residential services to adjudicated youth and providers of mental-health, substance abuse, and other clinical treatments to youth.
Transaction Type:
Corporate Carve-out
Transaction Overview:
Boyne partnered with management to carve out the business from a multi-billion global security company.